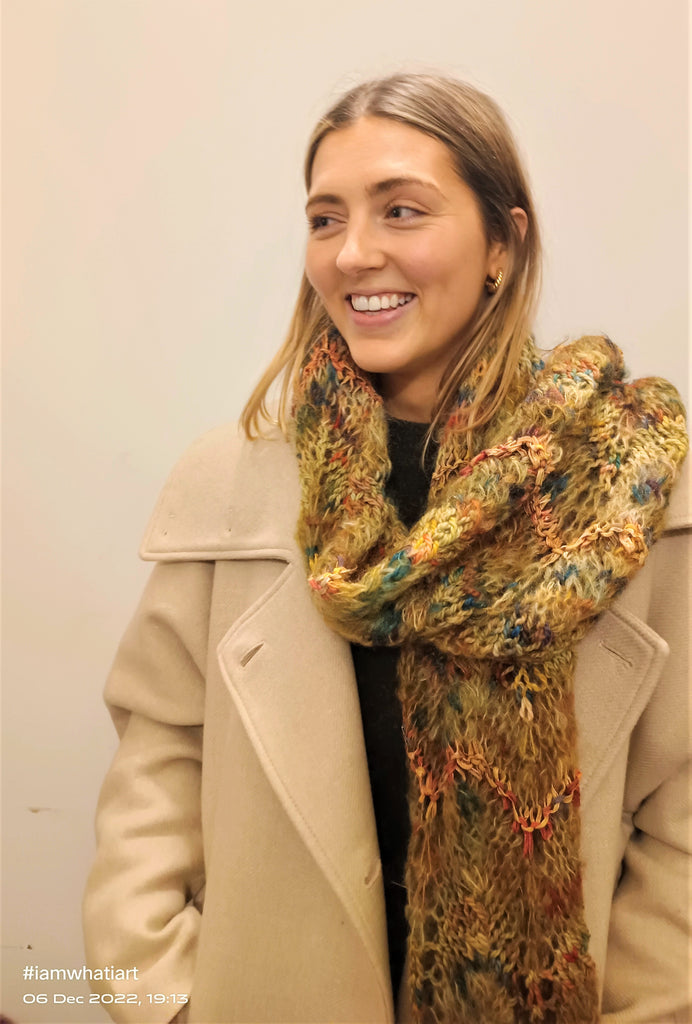 Path in Wheat Fields
Can be worn
a thick and chunky scarf or a 
delicate shawl .
Inspired by the paintings of Monet, the artist creates her pieces by mixing and blending a selection of colours and noble and fancy yarns, including mohair, wool, cotton, ribbon, and more.
Size: approx. 42x180cm excluding tassel
Artknits by Amal collections were all created by Amal Hammad Al Qasem, a Palestinian artist and master colourist, who spent the last 30 years of her life in Spain.
Special notes from the artist:
Enjoy the variety of textures these pieces offer. Sizes are approximate. Colours may vary slightly to the photos. All items are delicate and handmade, and should be treated with care. Dry clean or soak in lukewarm water to clean, dry flat on a colour-fast towel. Store with moth balls or spray with moth repellant spray.