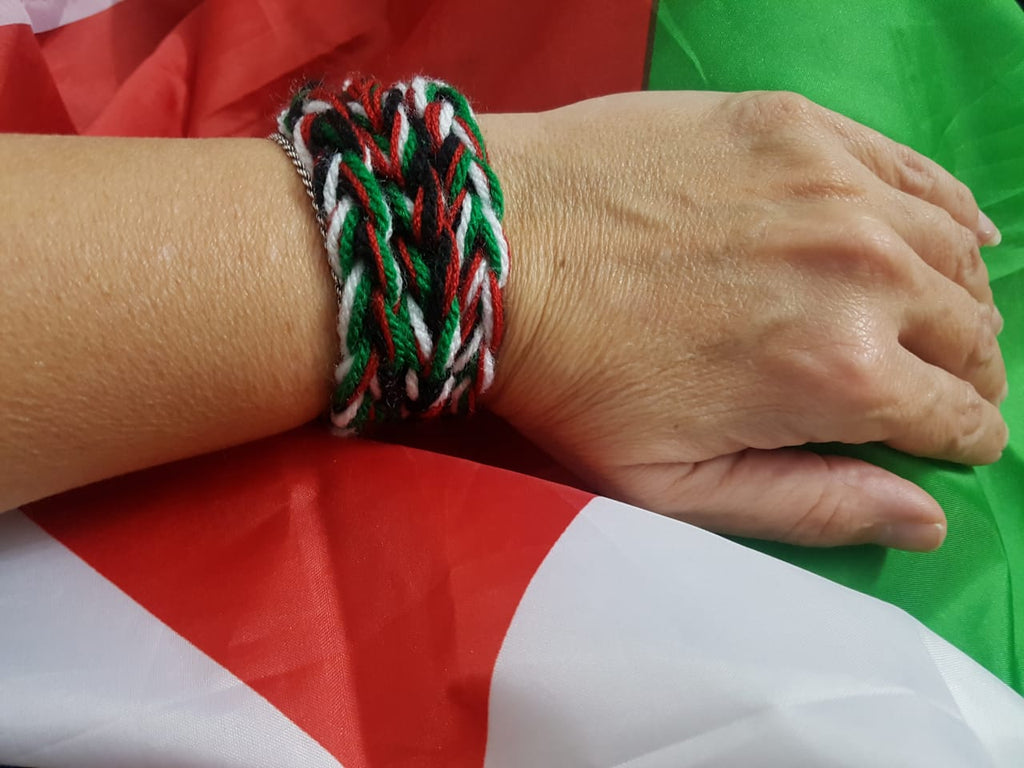 Palestine Woolen Crocheted Universe Bracelets
Playful, colourful, unique hand-crocheted Universe Bracelets in the colours of the Palestine flag, crocheted by Jerusalem-born (and Spain-exiled) grandmother Amal.
Price is per bracelet. They look great stacked two or three together. 
Amal's creations regularly earn rave reviews and fans on Ravelry and Etsy, as well as whenever they are displayed in craft fairs.
All proceeds are donated 100% to Hope and Play.