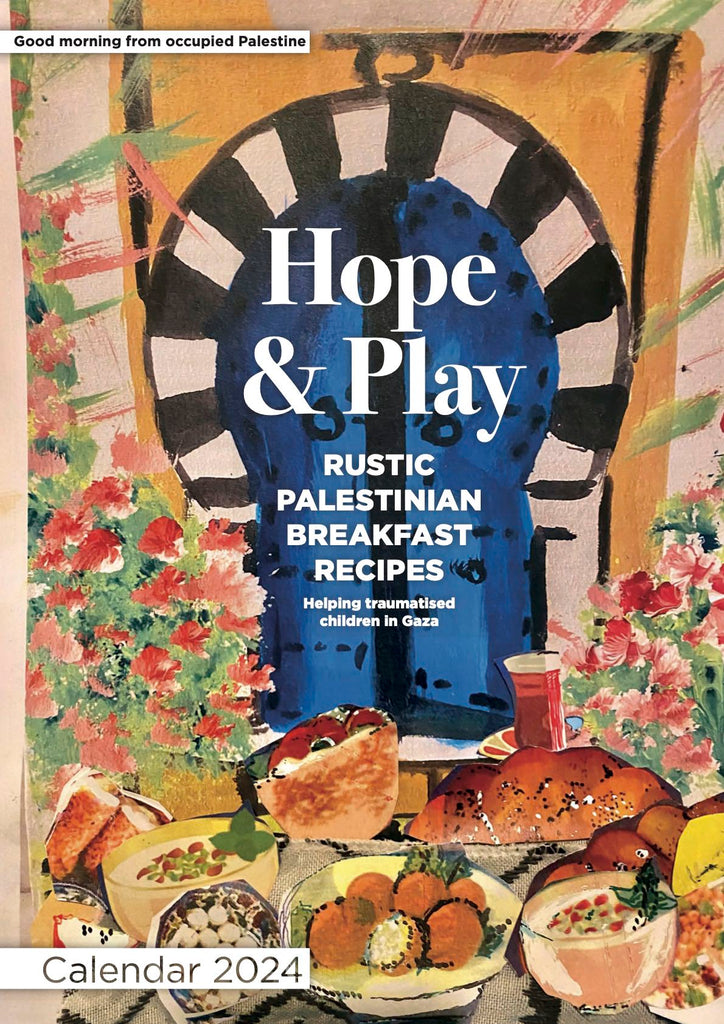 2024 Calendar - Palestinian Breakfast Recipes
[This year's calendar was designed before this latest assault on Gaza's children. The funds we raise will be needed more than any before with the atrocities being committed against them and their families.]

Hope and Play's 2024 calendar is of Palestinian breakfast recipes. We take a tour starting with Palestinian bread, through manakeesh, koris el thom, fattet hummus, building up to a complete Palestinian breakfast "sufra" - a full traditional and rustic breakfast spread.
The Palestinian Breakfast Sufra holds a special place in the heart of Palestinian culture and cuisine, embodying not only a delicious array of flavours but also a deep sense of tradition and community. From the homely scent of freshly baked khubz to the zesty tang of our native olives, the aroma of Za'atar, the rich flavours of Sumac and cumin, and the vibrant colours of the vegetables, the Palestinian breakfast represents both our famous hospitality and our enduring connection to the land.

Your purchase of this calendar will fund grassroots organisations in Gaza to support Gaza's children as they come out of the inhuman suffering that is being thrown at them. Thank you for the support.
The calendar is A4 size, with the recipe and accompanying image on one page and the days of the month on the following one.