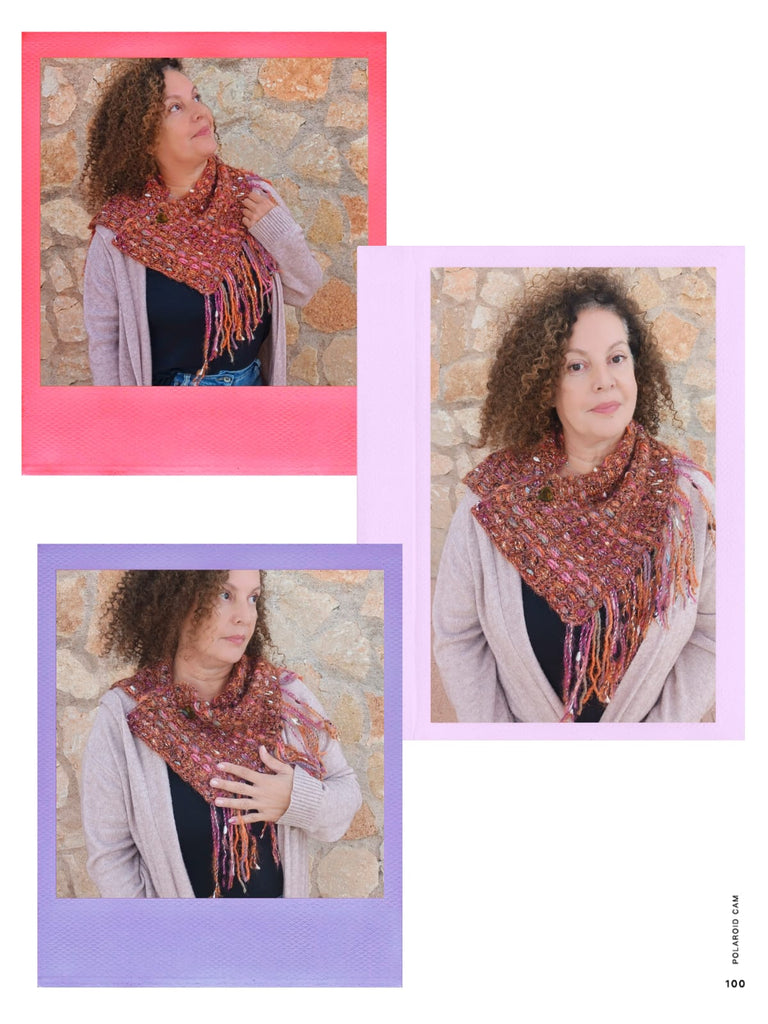 Good Earth Neck-Warmer
Double-technique, crochet and weaving, neck-warmer with fringe. Comes with free pin.
Handmade with a variety of prestigious and noble yarns sourced from around the world. Includes a mix of colors and textures selected by the designer to produce this art-to-wear piece.  
Colours may vary slightly from photos.
Dry clean only.
We recommend you use moth repellant for protection.