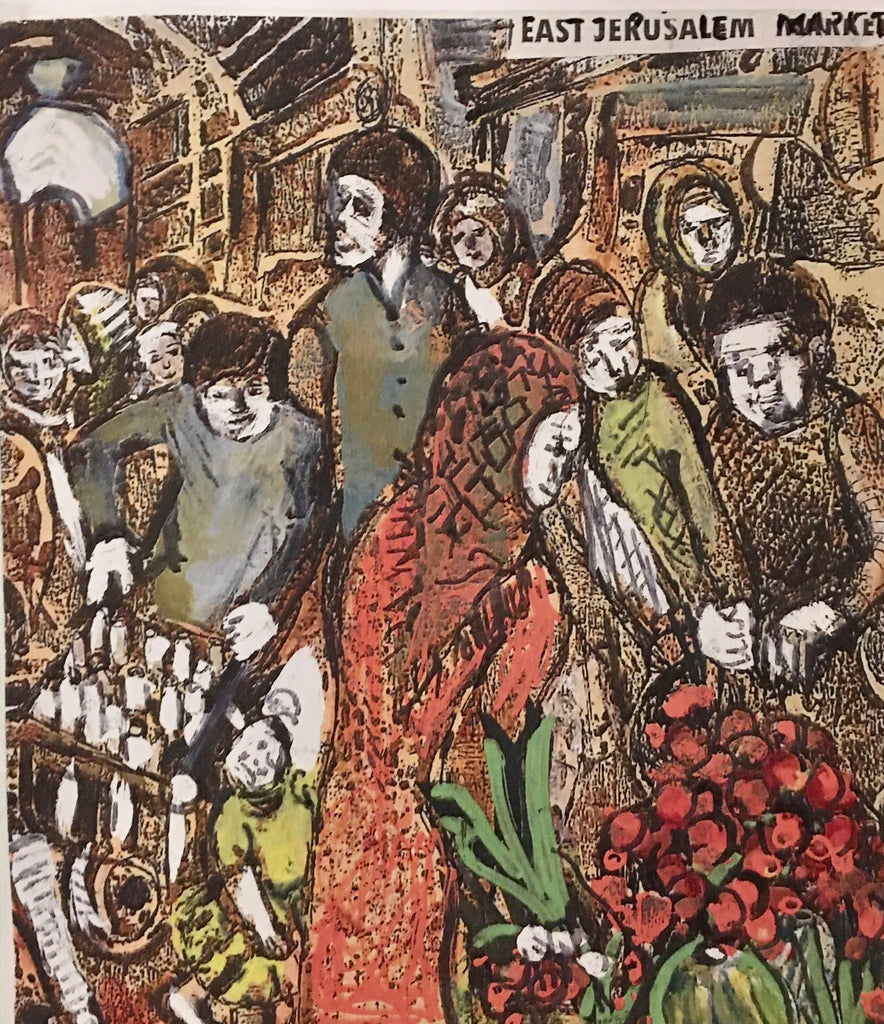 Stunning Individually hand-printed Palestine themed Cards (5 pack)
Pack of 5 beautiful original hand-printed card prints, all with a Palestine theme. There will be a mix of 5 cards from the following:
Palestinian Sunbird
East Jerusalem market
Woman picking olives with Jerusalem backdrop
Woman in Palestinian thoub
Palestine Justice doves
Palestine swooping dove
Dome of the rock
PLEASE NOTE - Because these are original hand-prints, there will be some design, colour and size variations from the images that you see here. As they're individually hand-made, the finish is more raw than mass-produced cards.
Finally, note that although the pack has 5 cards, you will get a mix of at between 3 and 5 of the above designs, depending on stock. 
As with all the products here, all profit will go to Palestinian children's projects in Gaza, the West Bank or the refugee camps.