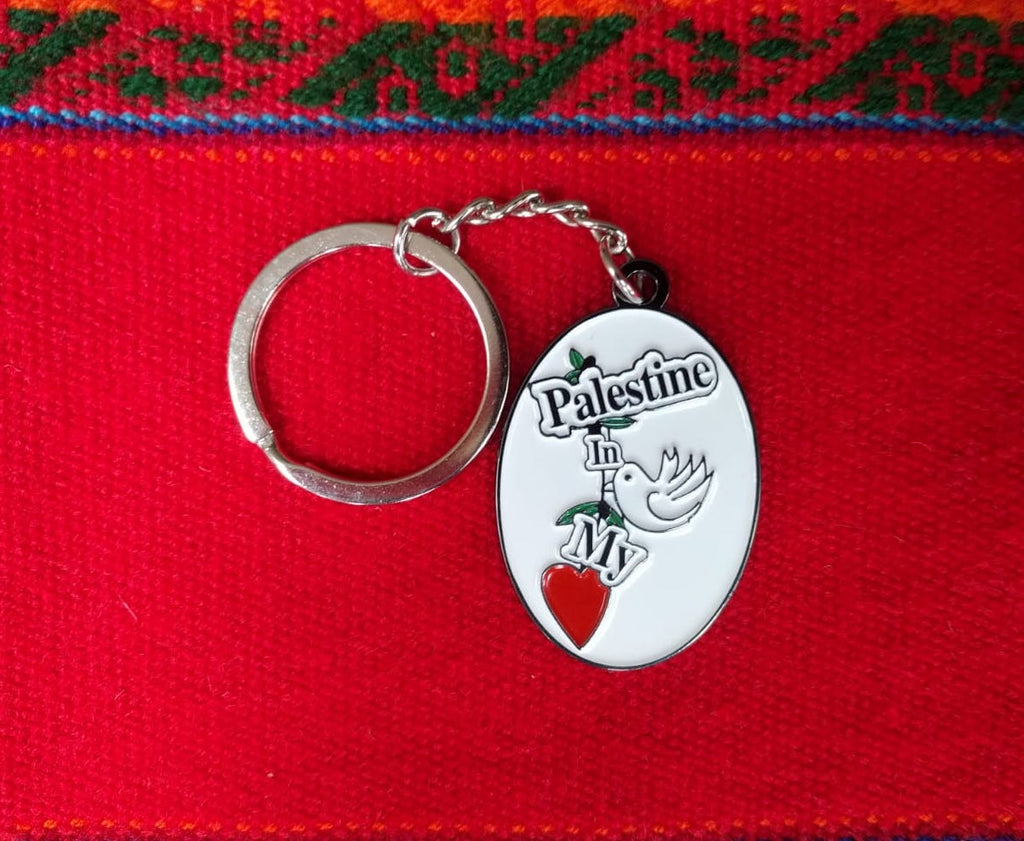 Palestine in my Heart Key Ring and Badge
Love Palestine.
These graceful "Palestine in my heart" badges and key rings use the motif of the dove and olive branch, symbolic of Palestinians' constant yearning for a peaceful and just life in their homes. They are in the colours of the Palestinian flag, and are made from soft enamel metal.
Your purchase of these beautiful badges and key rings will contribute directly to our project to give treatment and therapy for severely traumatised Palestinian children in Gaza. So you wear a message of love for Palestine while helping her children attempt a return to mainstream life and education.
The badge is 3cm long, and the key ring 4cm. Buy both as a set and save £2.