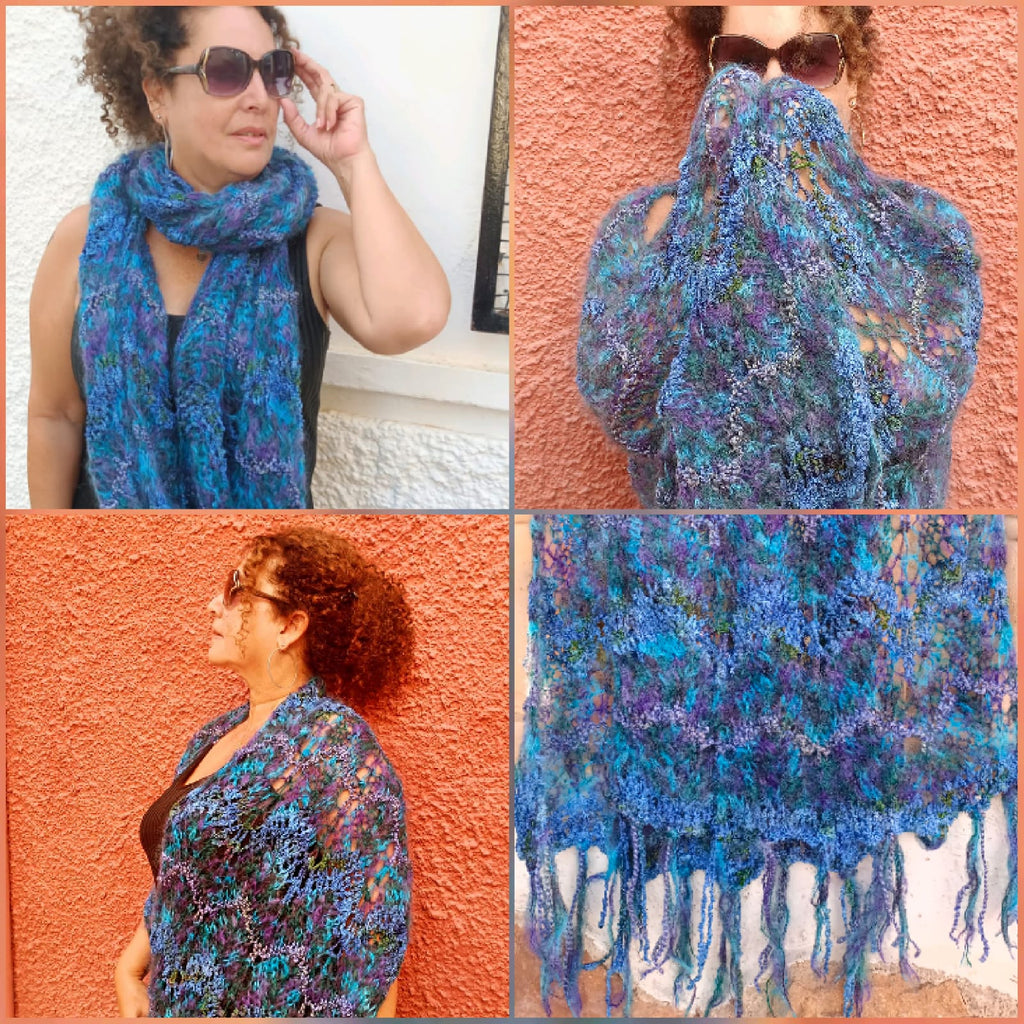 Precious Lapiz Shawl/Scarf
Handmade, one of a kind shawl / scarf with fringe

Hand knitted with a variety of prestigious and noble yarns sourced from around the world. Includes a mix of colors and textures selected by the designer to produce this art-to-wear shawl/scarf. This piece is all about the colours and the texture. 
Wear it as a wrap or shawl over dresses or even with your favourite pair of jeans. Or you can scrunch it and wear as a scarf to keep you warm in style over the winter months. You can even throw it over one shoulder to create a distinct statement..
Size: approx. 200x60 cm
Colours may vary slightly from photos.
Dry clean only.
We recommend you use moth repellant for protection.