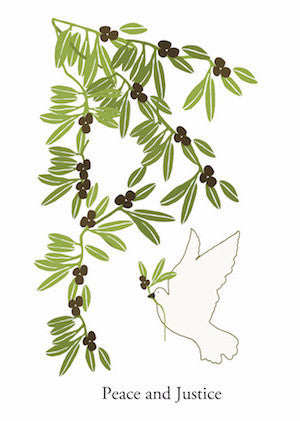 Dove and Olive Cards (4 Pack)
Pack of 4 card with prints of the emblematic Palestinian symbols of the Dove and the Olive Branch. The message as we go into a new year is for Peace and Justice.
All profits from this card will be split between Hope and Play's projects for traumatised children in Gaza, and the Palestine Museum of Natural History in Bethlehem.