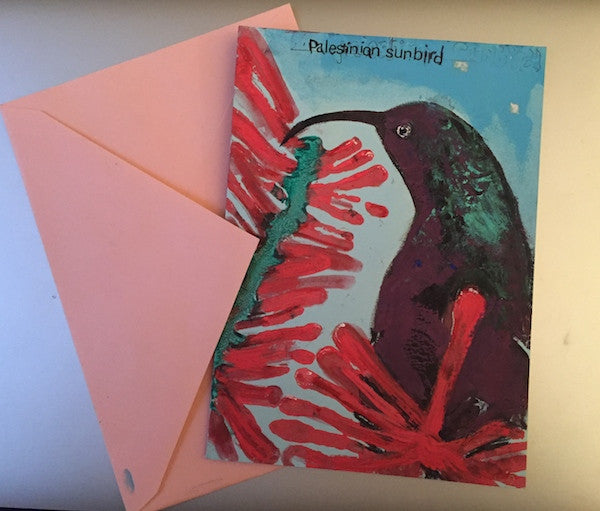 Individually hand-printed Palestine Sunbird Christmas Cards (5 pack)
Pack of 5 beautiful original hand-printed Christmas card prints, all featuring our best-selling stunning Palestine Sunbird.
These are original hand-prints, so you will get a variety of design, colour and size variations. As they're individually hand-made, the finish is more raw than mass-produced cards.
As with all the products here, all profit will go to Palestinian children's projects in Gaza, the West Bank or the refugee camps.