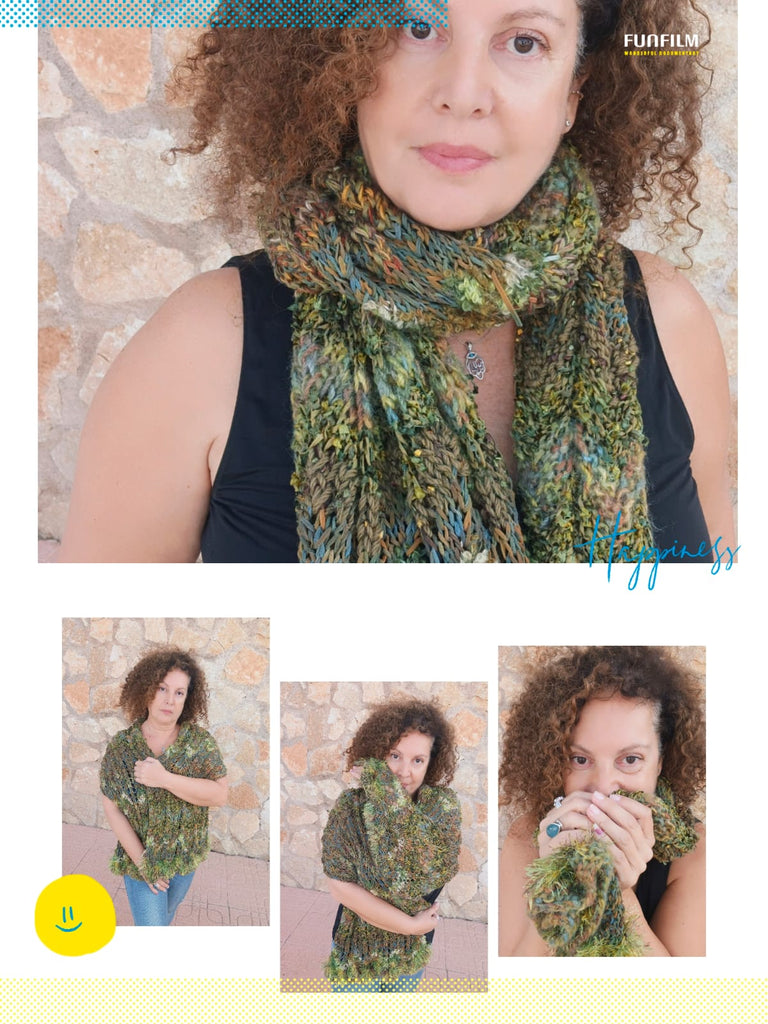 Olive Fiesta Shawl / Scarf
Hand-knitted Olive Fiesta Shawl can scrunch up into a thick scarf. Knitted in zig-zag style, with many different textures and in many shades of olive green. 
Size: approx. 180x60 cm
Colours may vary slightly from photos.
Dry clean only.
We recommend you use moth repellant for protection.