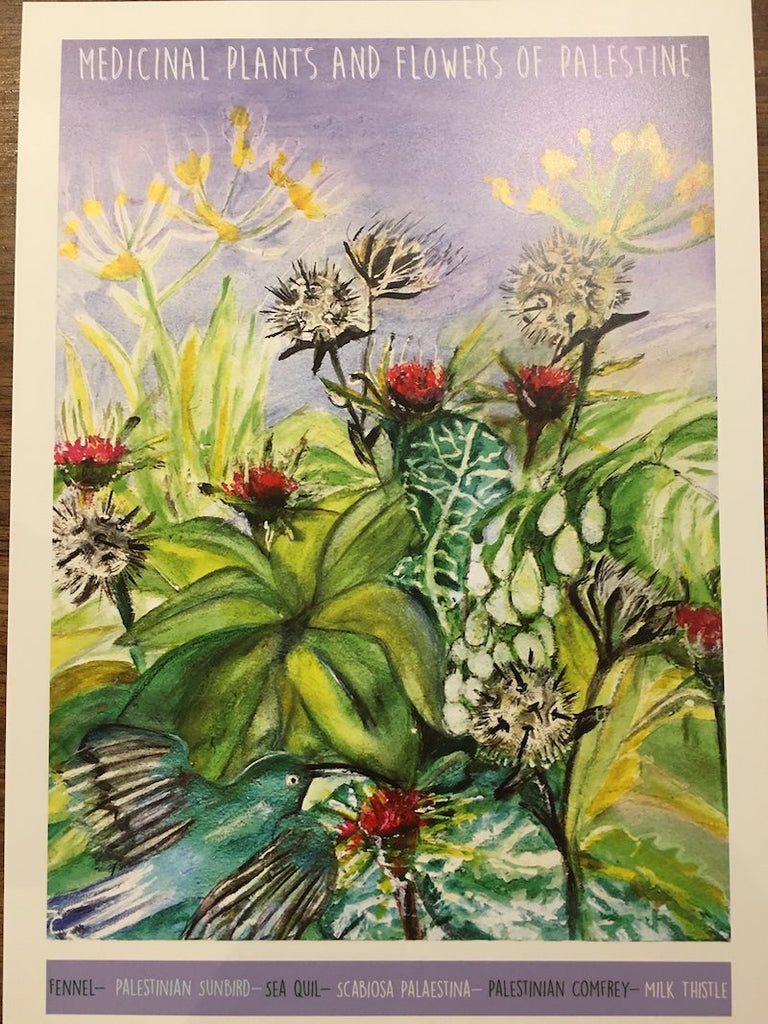 Medicinal Plants and Flowers of Palestine Print
A beautiful print of Palestine's medicinal plants and flowers on luxurious thick 350gsm card. Palestine's iconic sunbird flying in from the bottom left over sea quill, fennel, Palestinian comfrey, milk thistle and scabiosa Palaestina.
But of course, if you read the bottom of the print, you can see that!
A4 size on thick card for framing.