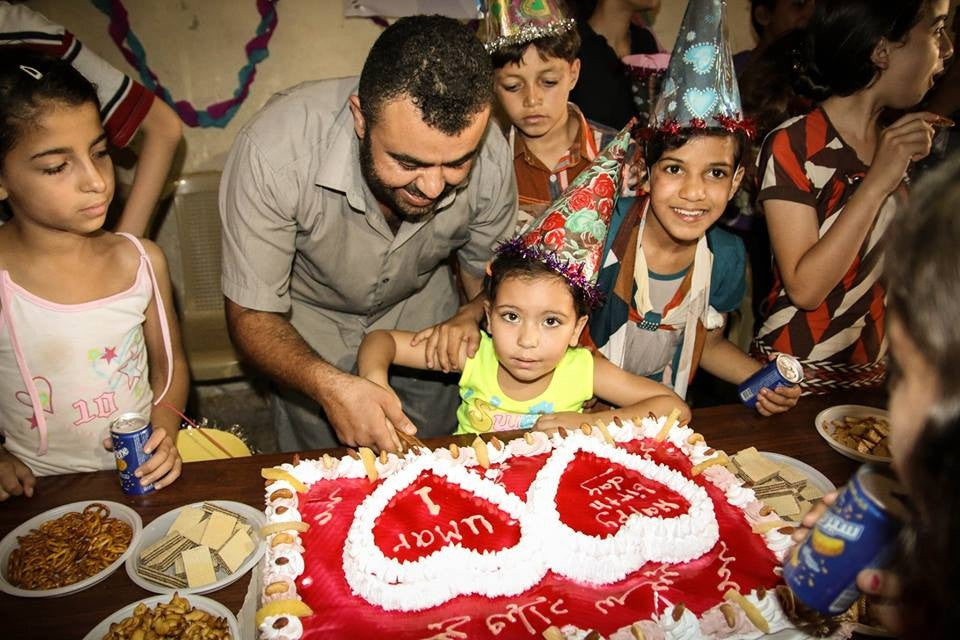 Host Your Birthday Party for Children in Gaza
This birthday, host a party in Gaza for children who need a reason to celebrate.
Your donation will be used as follows:
60% will host a party with entertainers, food, cake and music in a hard hit area of Gaza for between 30 and 60 children. It will be a real day of respite from a very harsh reality for these kids. Just look at the photos to see how the day brings them much needed smiles.

The remainder will pay for 4 severely traumatised children to get 3 months of psychosocial therapy, direct educational intervention, and lots of play. These children often can't focus for a minute at a time, and as a result their education and lives are in tatters. We aim to use your donation to get them back into mainstream education and society.
In the process, we'll also train graduates in delivering trauma therapy to increase employment as well as Gaza's capability to deal with this much needed issue.
We'll try to have the party as close to the birthday date as we can. We'll send you an email asking for a photo so that the children know who they are celebrating with. It is as important that they know they are remembered as it is that they have the party.
After the party, we'll send you pictures and, if we can, a video of the party so you can see the enjoyment and laughter that you've brought to a place and to faces where there isn't as much as there should be.
The total cost is £300 - £180 to the party, and £120 to the trauma project. If you are a UK taxpayer, you can elect to use Gift Aid, in which case your donation would be £240. Otherwise, we would ask you for a donation of £300. Hope and Play retains none of your donation - it all goes to the party and the trauma project.
Once we've received your order, we'll email you to finalise details.
Thank you! These are pictures from some of the parties we've hosted so far.