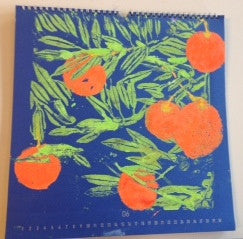 Oranges - the Forbidden Fruit Wall Print
Oranges have been coming out of Yaffa (or Jaffa) for a century prior to Israel's existence. They are as Palestinian as the olive trees, though their economic rewards are now realised by Israeli farmers.
These prints focuses on Palestine's oranges. Never forgotten.
As these are originals, they vary in colour and a little in imagery. The price is per print.
Size approx 21cm x 28cm