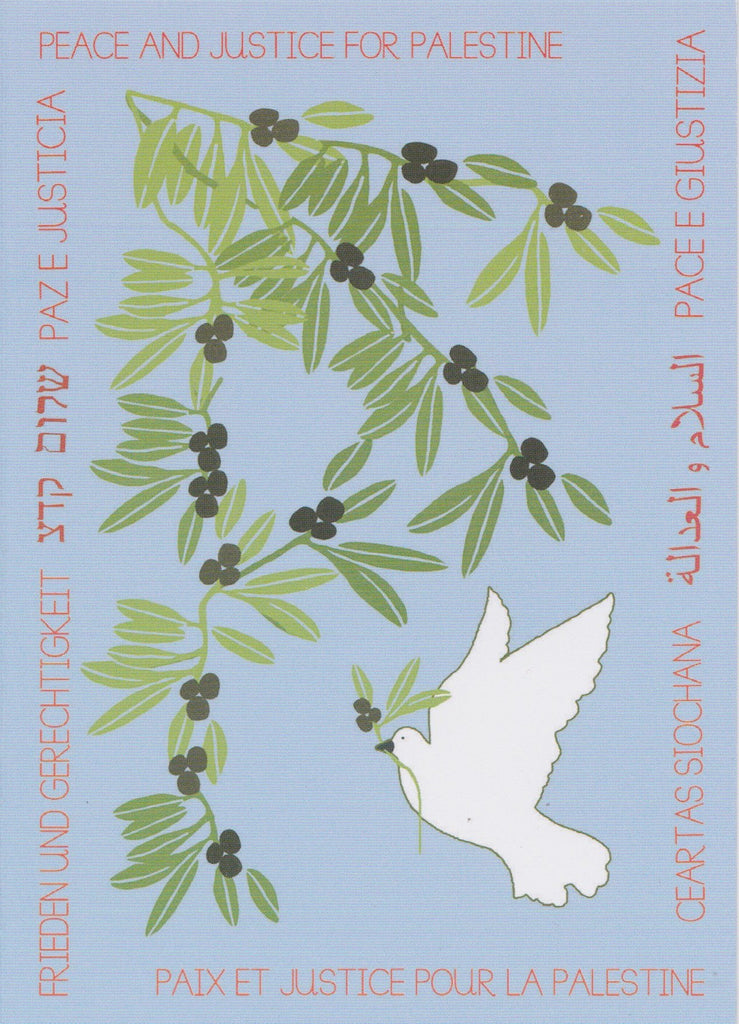 Dove and Olive Cards (4 pack)
Pack of 4 card with prints of the emblematic Palestinian symbols of the Dove and the Olive Branch. Justice and peace.
The image is bordered by a message of "Peace and Justice" in 8 languages.
The inside of the cards is blank for you to use for whatever occasion suits.
Available in 2 colours - sky blue and white.
{The astute among you will see on the back the text starts with "All proceeds from this calendar"! We just thought we'd create an intentional typo to make the cards rarer and more valuable. Honest!}